ZAVER SIMA
CEO and Founder
Zaver, originally from Auckland, founded ALOKI in October 2016 with a vision to break down the barriers to education. Zaver's mission in creating ALOKI is to enable students and people anywhere who wish to learn to access the right people and resources regardless of social factors. Zaver has worked as a Civil Engineer across NZ, AU, UK, undertaken aid work in Samoa, previously ran a business in fitness and has a strong background in sales across enterprise technology and real estate. Zaver believes the key to his success and being able to adapt in these varied industries was largely due to having access to mentors and education through peer to peer learning. It is this peer to peer learning experience he wishes to foster in the ALOKI platform.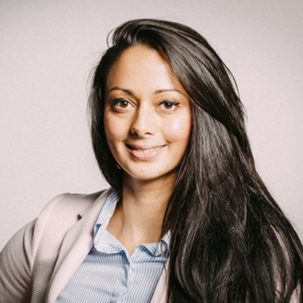 ROSHNI JAMES
LEGAL COUNSEL
Roshni a native of Sydney's Northern Beaches and Zaver's partner was integral to the idea of developing ALOKI. In 2014 the idea was born out of a conversation between Zaver and Roshni about Roshni's part time job as a Tutor when she was at University. Roshni provides legal advice to ALOKI on matters such as Trademarking, Patents and other legal matters. Rosh was admitted as a solicitor of the Supreme Court of NSW in 2014 and to the High Court Register of Practitioners in the same year, entitling her to practise in any Federal Court in Australia. Outside of law, Rosh loves lifting weights in the gym, loves playing soccer and hopes to compete in a women's fitness competition one day!
FITHA NEDIYARAMBATH
PROJECT MANAGER
Fitha, originally from Kerala, has been an integral part of the ALOKI team since our humble beginnings. She has worked for Nokia Networks as a Research and Development Engineer and has broad and extensive experience in many technology stacks. She is passionate about startups and impacting positively on education and as such throws herself into all areas of the business. She is pursuing her Masters in Engineering Science with a Telecommunication major from the University of New South Wales and completing her degree in 2018. She is currently working on Version Two of the ALOKI app in a cross-platform technology which will cater for all android users as well, watch this space!
GUILLAUME NICAUD
SALES LEAD
Guillaume joined our team earlier this year, and looks after of all students/tutors bookings. Guillaume has worked in sales for the last 8 years between France and Australia. He takes great pride in establishing and developing long-term relationships with customers and ensuring they have the best experience. Guillaume joined ALOKI because he strongly believes that everyone needs and/or deserves access to a mentor/tutor/coach no matter the individual's background and resources. Learning should be easy accessible, affordable...and fun! On the weekend, you'll find him surfing, playing soccer or eating a cheeky croissant by the beach - if you can't find him, just listen out for the French accent.