ZAVER SIMA
CEO and Founder
Zaver, originally from Auckland, founded ALOKI in October 2016 with a vision to break down the barriers to education. Zaver's mission in creating ALOKI is to enable students and people anywhere who wish to learn to access the right people and resources regardless of social factors.
Zaver has worked as a Civil Engineer across NZ, AU, UK, undertaken aid work in Samoa, previously ran a business in fitness and has a strong background in sales across enterprise technology and real estate.
Zaver believes the key to his success and being able to adapt in these varied industries was largely due to having access to mentors and education through peer to peer learning.
It is this peer to peer learning experience he wishes to foster in the ALOKI platform.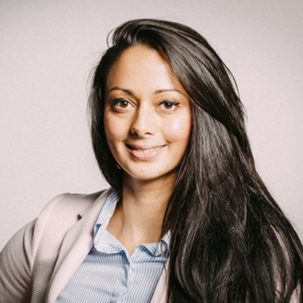 ROSHNI JAMES
LEGAL COUNSEL
Roshni a native of Sydney's Northern Beaches and Zaver's partner was integral to the idea of developing ALOKI.
In 2014 the idea was born out of a conversation between Zaver and Roshni about Roshni's part time job as a Tutor when she was at University.
Roshni provides legal advice to ALOKI on matters such as Trademarking, Patents and other legal matters.
Rosh was admitted as a solicitor of the Supreme Court of NSW in 2014 and to the High Court Register of Practitioners in the same year, entitling her to practise in any Federal Court in Australia.
Outside of law, Rosh loves lifting weights in the gym, loves playing soccer and hopes to compete in a women's fitness competition one day!