The ALOKI App is coming soon!
Join our mailing list and as soon as the ALOKI app is ready on both iOS and Google Play stores you will be sent an email with the download link. You can use the app to make a nice tutor profile writing a little bit about yourself and why students should book you as well as listing the subjects you teach and your hourly rates. Students can securely pay through the app, when a student requests a lesson with you from your availability calendar and you accept their payment card will be charged automatically. You will get paid once you and the student both rate and review the lesson. Best of all, the ALOKI app is entirely free, we don't take a percentage of what you, the tutor charges or charge learners to use the app.
We hope you enjoy using ALOKI.
The ALOKI Team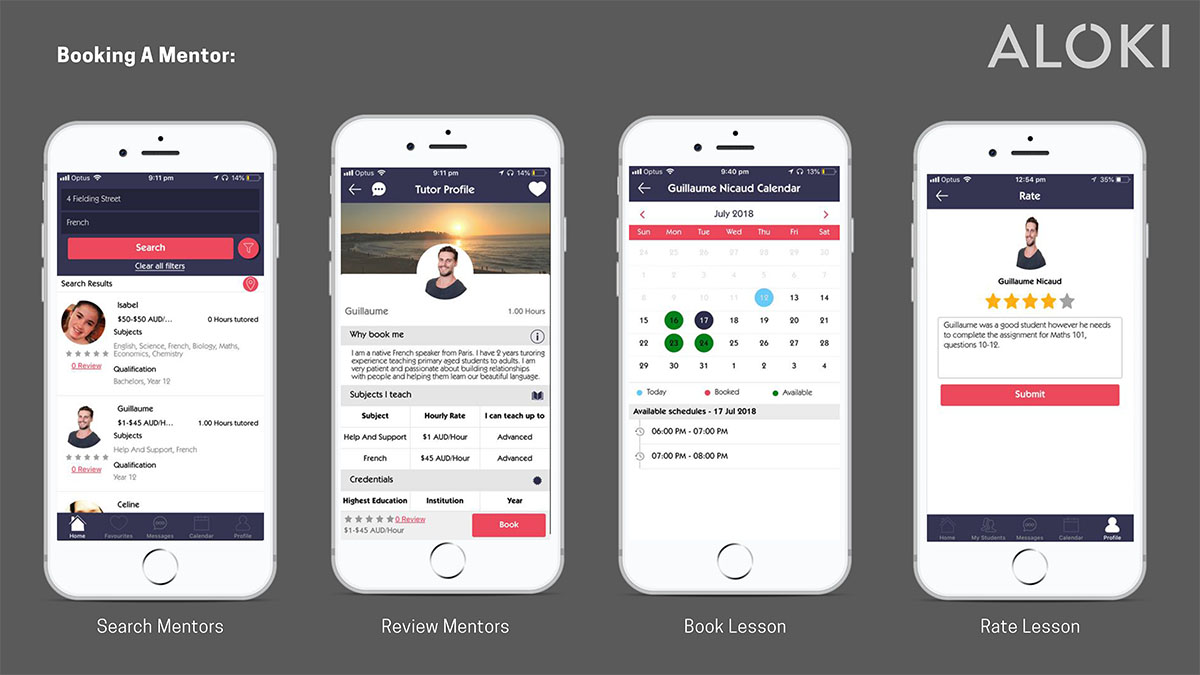 Fill out this form if you wish to become one of our talented tutors and we will find you the students who are in need of private tutoring across a broad range of subjects such as HSC subjects, music, languages etc.